Essential oils for healthy hair growth – 9 Must haves for your DIYs.
Before we dive in, do not confuse essential oils with fragrance oils. Many people tend to use them interchangeably to mean the other.
Simply put, essential oils are 100% pure plant extracts from different parts of a plant like flowers, roots, stem, bark, leaves, seeds etc and are obtained through steam distillation or cold pressing. Fragrance oils on the other hand are synthetically made with chemical compounds.
When you want to purchase your essential oils, be sure to get them from reliable sources. It is important to know what exactly is in the oils before purchasing.
Many essential oils can be irritating if used directly on the skin. It is therefore advised to dilute them in carrier oils like olive, jojoba, argan, coconut and almond just to mention a few before applying. Keep reading to find out how you can best use them.
This list is in no particular order. Now let us get to it.
Rosemary oil is extracted from the flowering tops of the plant. That's where you get the best quality. It can also be extracted from the stems and leaves of the plant before it starts flowering.
Rosemary oil has properties that are said to promote nerve growth stimulating the hair roots and improve blood circulation which is good for hair growth. It is also used to relieve itchy scalp and stall premature graying.
Peppermint oil is extracted from the stems of the peppermint plant.
Peppermint essential oil is good for your hair because it contains properties that are anti inflammatory, antimicrobial (cool the scalp and eliminate dandruff), vasodilating (improve blood flow) could potentially improve hair growth and prevent hair loss. It is also used to relieve dry scalp.


Lemongrass essential oil is extracted from the stalks of lemongrass plant after removing the outer layer.
Lemongrass essential oil has antibacterial compounds which support healthy hair growth by protecting the scalp from bacteria that may contribute to unhealthy hair. This way, the hair follicles grow out strong.
Chamomile essential oil is extracted from the flowers of the chamomile plant. There are 2 common variations namely, German chamomile essential oil and the Roman also known as English or Russian chamomile essential oil.
They both have more or less the same beneficial properties. Main difference is that the German chamomile essential oil has a higher concentrate as compared to the Roman Chamomile essential oil.
Chamomile essential oil adds shine, moisturizes and softness hair. It also has anti bacterial, anti fungal and anti inflammatory properties that sooth an irritated scalp.
This may help to control dandruff. Its soothing properties are great for dry and brittle hair.
To add shine, you can put a few drops on your damp hair (towel dried).
Lavender essential oil is extracted from the flowering tops of the lavender plant through steam distillation.
This oil has antimicrobial properties which helps prevent the growth of bacteria and fungi. This can be helpful in controlling dandruff. Its anti inflammatory compounds help reduce dry scalp and itchiness.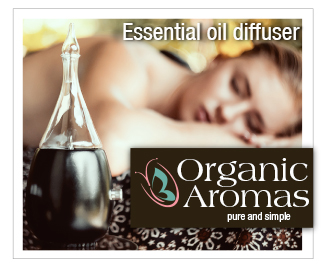 Lavender has properties that generate cell growth and also calming properties which reduce stress generally. These properties are great for healthy hair growth.
Litsea cubeba also known as May Chang essential oil is extracted from the leaves, flowers, fruits and roots of the May hang shrub.
Litsea has anti fungal and anti bacterial properties that help improve scalp health leading to general healthy hair growth. It also has properties that may protect the hair from free radicals that may damage hair. Besides, it has a fresh lemony scent that make your hair smell fresh.
Thyme essential oil is extracted from fresh leaves and flowers of the thyme plant.
Thyme essential oil can stimulate the scalp increasing blood flow which leads to rejuvenating of hair follicles hence hair growth and prevent hair loss.
This is a very strong essential oil and should be used in moderation compared to the other essential oils. I would advise you to mix it with a soothing oil like lavender in making your blends. For instance, a drop of thyme essential oil with 4 drops of lavender.
Clary sage essential oil is extracted from the flowering tops and leaves of the Salvia sclarea plant
This oil stimulates the scalp promoting hair growth. This oil also helps balance sebum production for both dry and oily scalps and hair. When used it may coat the hair shaft resulting to strong and shiny hair. This in turn reduces breakage hence length retention.
Clary sage has anti-inflammatory compounds that have a cooling effect on itchy and wounded areas of the scalp hence good for controlling dandruff.
Tea tree essential oil is extracted from fresh leaves and wood of the tea tree shrub.
Tea tree oil has anti fungal and anti microbial properties that make it great for fighting hair problems like dandruff and seborrheic dermatitis ( a severe form of dandruff)
It also acts as a cleanser and moisturizer to your hair follicles. The cleansing factor prevents build up of product on the scalp.
How to use essential oils.
Shampoo – Put a few drops (up to 5) in to your shampoo before washing your hair.
Leave in – Put a few drops in to a carrier oil like olive oil or argan
oil or even your hair lotion/oil and apply directly to your scalp.
Pre poo – Mix 2 to 3 drops of essential oil with a carrier oil and massage on your scalp. You can wear a conditioning cap for a hot oil treatment if you wish or plastic cap and sit under a hooded for about 10mins then go on with your shampoo routine.
Conditioner/ Deep conditioner – Put a few drops in your conditioner and follow the directions provided on the conditioner.
Essential oil safety
Essential oils are powerful substances and can be harmful if not used in the correct way.
Because of their high concentration, they can be irritating to the skin if applied directly. Therefor it is highly advised that you dilute with carrier oils as mentioned earlier.
All essential oils should be kept safely away from children, elderly people and people with mental health problems.
Pregnant women, people with asthma, allergies or epilepsy should be extra cautious when selecting essential oils because there are some that may trigger an asthma attack or cause a health risk for the unborn baby. Make sure to get proper information about the oils from a suitable practitioner or a doctor before purchasing it. Ask questions about it in relation to your condition to be sure it is safe for you.
You can get extensive information on essential oil safety here.
Parting shot.
Essential oils as we have seen are beneficial not only to your hair but to your general health and skin. Even though more research needs to be done to have a conclusive report, it doesn't hurt to try some of these oils for your hair.
What works for you may not work for me and vice versa. Nevertheless, if it doesn't work on your hair, it has other health benefits that you can reap from it, so everything is not in vain. Stay tuned for great hair care DIY recipes with essential oils.
I hope you enjoyed reading through and you got some useful information. Do you know of other essential oils that are great for hair and are not among the above listed? Share your experience with me and i will be glad to learn from you. Feel free to contact me or leave a comment and i will gladly respond.